Estimated Time to Read: 2 minutes
When you think of marble, some things that may come to mind are sophistication, beauty and class. It has been used in every possible interior and exterior application, and is becoming increasingly more popular for countertops.  It is available in an array of colors, and only becomes more aesthetically pleasing over time.  It is suitable for any color scheme or style in any kitchen, which is what makes it suitable for marble countertops.
 Why choose marble?
Marble has the ability to stain, etch or scratch—although these qualities often give it the character a lot of people look for in marble—and has veining mineral deposits throughout, which add to its specific aesthetic beauty.  It is also affordable, is considered to be durable, and has a quality that is timeless. Marble countertops are available in stores all over the world in slabs in various styles.
Another reason people choose marble is because natural stone is low maintenance and easy to care for when it is properly sealed. It is, however, recommended that you sweep your marble countertops with a pH-balanced neutral cleaner or warm water regularly.
Marble has become more varied over the years, which creates more possibilities for its use in your home. The color will vary from piece to piece and between lots, so you will be able to choose any color you desire to coordinate with the rest of your house for marble countertops. For example, you can choose "Damasco Light", "Crema Marfil", "Calacatta Siena", and "Calacatta Classico" for your marble countertops. You can also choose "Breccia Pernice" as well as "Black Pearl".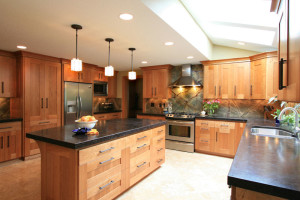 If you are looking for some lighter colors in your house, the "Damasco Light" and "Crema Marfil" will both be suitable choices for your marble countertops. The "Damasco Light" has a beige tone with a hint of etchings in the material. The "Crema Marfil" has a creamy beige tone, just as the name suggests.
Moreover, the "Calacatta Siena" has a golden tone with some black splashed onto it, while the "Calacatta Classico" is more refined and has a sophisticated look. It has a smooth, white texture with some beige splashed onto it. The "Breccia Pernice" and the "Black Pearl" are more suitable for houses with darker colors. The "Breccia Pernice" has a rough texture with a splash of brown and red, while the "Black Pearl" is a sea of black. These colors are just a hint of what you may find for marble countertops.
The benefits of marble
Marble and other natural stones are becoming very popular because they are highly durable and have a timeless quality that never goes out of style.  Marble countertops are available in different styles and are flexible in design and patterning.
Natural stone is made from nature; it is non-toxic and holds no man-made substance that could harm the environment or the people around it. The chemicals used in processing are safe for everyday use and will allow you to prepare food right on your marble countertops. It is unable to hold onto bacteria or allergens, which makes it practical as well as beautiful. It will add a certain level of class to one of the busiest rooms in your house, which is the kitchen.