Estimated Time to Read: 3 minutes
Thinking about how to decorate your space in classic style? Opt for House of Troy Floor Lamps and get the best hand-craftsmanship. The traditional light manufacturer crafts each light to the highest quality standard. Now let's take a look at a few collections in this regard: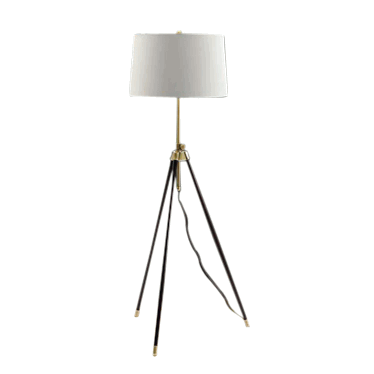   Antique Brass Style Six Way Floor Lamp – If you want an elegant design and flexible output, this illumination will be ideal for your home which is considered to be powerful as well. Here, the old-fashioned style meets the flexible power in the 6 way floor lamp (www.wikihow.com/Buy-a-Floor-Lamp). The illumination features a traditional brass finished top along with a soft-back shade, masking bulbs for the highest adaptable brightness. You can get the output in any style you love. This is often available in 63" high and 21"shade width.
  Glass Tray Floor Lamp Antique Brass – This is another exclusive collection from House of Troy. The classic look of this illumination with striking profile and integrated glass tray end table accent will enhance the look of your décor in a stunning way. You will find this design classic and functional. The integrated glass tray makes the set apt for holding your television remote or your favorite story books. A three way outlet provides an excellent choice of lighting levels and makes the design perfect for seating areas. The illumination often comes with antique brass finish base and column, tempered glass tray – shelf and 3-way bulb. Besides, the shade measures 12″ across top, 19″ across bottom and 12″ on the slant. You can place the light on a table at a height of 24″ from floor with 12″ diameter base.
  Swing Arm Floor Lamp Made of Antique Brass – It is created with antique brass is one more superb collection from the House of Troy. You can get this illumination for your home to add a classic touch to your seating area. This piece looks wonderful beside your favorite couch or to balance the design of your seating area. The exclusive design with swing arm lamp head lets you easily adjust the light throw. Furthermore, the antique brass finish with a bell shade bestows an exceptional charm to your room. Moreover, you can get greater lighting control with the 3-way switch. Usually, the shade is of 10.5″ across the top, 18″ across the bottom, 10″ high and 10″ diameter base.
  Torchiere Floor Lamp Made of Antique Brass – This fantastic creation from the House of Troy offers a traditional feel to every home with an antique brass finish. The classic and timeless elegance of the illumination will captivate any lover of exotic. This lamp is paired with a glass shade on top that directs light in an upward direction. You can get a floor dimmer switch with maximum 150 watt. In general the illumination comes with a shade of 15 3/4″ wide, 6″ high and 12″ wide base.
  Pharmacy Black LED Floor Lamp – If you are fond of LED Lamps, House of Troy can offer you an unique Pharmacy Black LED Floor Lamp. The light casts a slim shadow featuring an all-black finish with a classic pharmacy design. A perfect blending of an energy-efficient design with a classic pharmacy design, this is created to add light to your sitting or entertaining space. In a bold black finish starting at the base and extending to the shade, this energy-efficient fixture is just what you need to enliven your space. This often comes with a switch on shade, including 5 watt LED and light output of 320 lumens. The light output can be compared to a 35 watt incandescent bulb. Moreover, it has 11 1/4″ wide shade, 6″ wide base and 7 1/4″ deep. Besides, the height can be adjusted from 37 to 46 1/2″.
  Pharmacy White LED Floor Lamp – Now, if your preference is all-white LED floor lamp, you can get the same from House of Troy. You can purchase with pharmacy style design to brighten up your home in a graceful way. This illumination is combined with an energy-efficient and classic pharmacy design. This type lightens up your space next to your sitting and entertainment area. Furthermore, the bright white finish starts at the base and extends to the shade. This is also available with switch on shade and light output of 320 lumens.
So, why are you waiting for? Place an order for House of Troy Floor Lamps and add classic enchantment to your space.