Estimated Time to Read: 3 minutes
Six Tips for Choosing the Best Garage for Your Backyard
The Purpose of Your Use
This is where the decision making process begins. The objective of outfitting the exterior of your home with garages in Spotsylvania and Fredericksburg needs to be outlined first. No wonder, use of garage sheds has been all the rage among new generation not only because the extra space helps maintain the interior well-organized and non-cluttered but equally helps in keeping things that are used seldom securely in the exterior sheds. While many people use garages as tool rooms, storage spaces for gardening equipments like mowers, trimmers and watering tools or bulk storage rooms to de-clutter the interior; countless individuals include them in their daily life more creatively as gym space, indoor workshop, children play room, rustic cottage or palm house. Thus, knowing the purpose of the use will help you go ahead with the next steps to meet your objective seamlessly.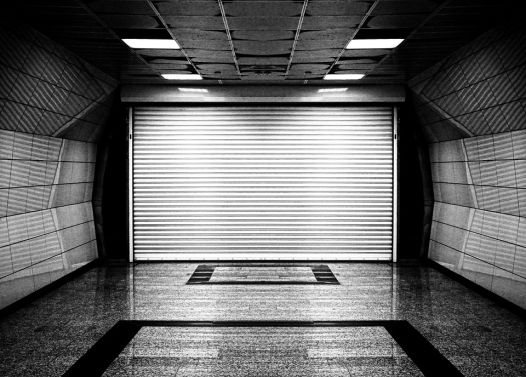 Size of Garages
Jot down the types and belongings that need to be stored right away in the proposed shed room to estimate the size of the storeroom. If you want to use it as a garden shed and intended to store common tools that gardeners need, going for a small shed is enough. However, if it's for storing bigger equipments, like riding lawnmowers, sprayers, leaf blowers, or planned to be used as workshop or palm house, a bigger garage is the right choice. Contextually, considering the future storage possibilities while deciding the size, adding some extra to it makes better sense.
Quality of Outdoor Storage Sheds
 When it comes to quality factors, aside from the type of siding, roofing, and flooring materials, you need to discuss what kind of structural elements, doors, and windows should be fitting with the storage type with your service provider. Here is a token guideline for you.
 Cedar is one of the popular choices and relatively rot free provided it is offered needed maintenance but high cost. You can equally look for organic resin containing natural hardwood for siding which is rot-resistive and can fit your budget.
 Vinyl is budget based choice but obviously lacks in visual especially opposed to woods. It is prone to absorb dirt and debris and looks unpleasant overtime. It also encourages growth of mold.
 Due to high vulnerability to rusting, steel sliding needs to be avoided but you can use them as great storage units for interior purpose considering its endurance and carrying capacity. However, high quality rust-resistive aluminum is a sensible option for siding and it has been increasingly popular.
 As roofing materials you can consider clay/concrete tiles/ asphalt shingles/ wood shingle/ rubber roofing shingles/ metal roofing.
Complementing the Garage with Home and Landscape Design
The look of garages in Spotsylvania and Fredericksburg should be complementing to the style of your house and design of the landscape. Accordingly, for a country style home, think of garages that look rustic while homeowners with cool property look, choosing trendy garage shed should be perfectly incorporating. Also, have a look to the exterior ambiance, the yard, landscape and decide on the ideal garage shed that appears eye-soothing.
Adhere to the Building Codes
Depending on the area you live in, be aware of the zonal building codes, regulation, and restrictions formulated by municipal authorities and public departments. In this context, professional builders specializing in garages in Spotsylvania and Fredericksburg will be at your best assistance. Remember, following the building code is mandatory for citizens and are designed for the safety, security and wellbeing of homeowners, society and toward national interest.
Budget and Warranty
The cost of the garage varies based on the types of materials, supplies and its design or depth of workmanship required. On the other hand, all parts of structure as well as the shed as a whole should come with warranty policy. While calculating the price, you need to add stipulated taxes and delivery charges etc. to reach the final price. To prepare your home with best garages in Spotsylvania and Fredericksburg, budget also plays a vital role.