Estimated Time to Read: 3 minutes
Lighting play an important role in beautifying homes. They balance the interplay between light and shadow to create the right setting or ambience at home. Traditional light fixtures, especially chandeliers have long used crystals as an important component in creating magnificent pieces of artwork for illumination purposes; and it becomes justified when a brand of lighting fixtures gets built predominantly around the same. Crystorama Lighting, is one such brand that has taken a deep inspiration from traditional crystal based lighting fixtures and till date, they have remained true to their design ideology. Though they began as manufacturers of simple crystal lights, Crystorama Lighting has expanded its product line to include contemporary designs; without compromising on their tradition and heritage. This makes the brand stand out among its peers and competitors in the lighting fixtures market.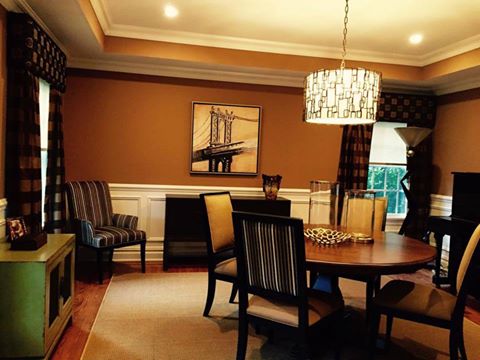 The Product Line Up
Light fixtures from Crystorama include wall sconces, flush and semi flush mounts, pendants, and most importantly, chandeliers. Unlike other manufacturer of wall sconces who focus on bath sconces, Crystorama features a terrific collection of dual light wall mounts that are as appealing on any wall in any room in the house, as they are on the walls of the bathroom. However, these sconces are not restricted to just single or dual light designs. The range also includes wall sconces composed of three, four, five, and even six lights, making them truly versatile and out of the box designs.
The Crystorama range of flush and semi flush mounts includes a stunning collection of fixtures with intricate crystal work. The products are beautifully elegant and best adorn areas where the lighting is kept simple – like hallways, foyers, and bedrooms. Though most of these fixtures come equipped with one to four lights, certain designs feature eight or even fourteen lights within the mount, making them a truly prized possession.
Chandeliers are one of the most sought after fixtures from Crystorama, especially the classic designs that feature crystal work. These light fixtures are much more than just illumination sources; featuring extensive crystal accents and intricate craftsmanship. The chandeliers are available in small, medium, large, and grand sizes, equipped with light bulbs, anywhere between five and thirty two in number. The chandeliers are best suited for living rooms and hallways, though they can also be used in literally any room of the house. Though focused on crystal chandeliers, the Crystorama line of products is quite diverse and extensive.
The brand also includes an impressive collection of stylish, new age pendant lights (lighting.about.com/od/Fixtures/a/Pendant-Lights.htm) for its customers who are less fond of ornate chandeliers and who prefer minimalist designs. They are available in small, medium, and large size; equipped with one to nine lights depending on the design.
Though predominantly composed of crystals, the lights showcase metallic frames and bodies in different colors and finishes like brass, bronze, antique white and so on. Even the crystals give a unique touch with specialties like hand polish; while some other designs feature accents like colored rosettes.
Crystorama lighting products, with their striking, edgy and attention capturing designs create a nostalgic and romantic feel in the rooms that they are displayed in. The exemplary craftsmanship and attention paid to smallest details make the products function as focal points and showstoppers in any room of the house.
The Crystorama Legacy
Crystorama is a brand that is backed by decades of experience in illuminating homes with scintillating lighting solutions. Their designs include classic, retro, and contemporary lighting fixtures, and special ranges co-produced by leading designers and craftsmen. These light fixtures are made of the best quality materials and hence extremely durable. Products from Crystorama are visually appealing as they are versatile. They are made available at price points that fall well within customers' budgets. The perfect concoction of elegance, performance, and affordability, these lighting fixtures are a great way to decorate your home and make it look elegant and fabulous.