Estimated Time to Read: 3 minutes
When it comes to shopping for gardeners, the good news is most of us always need some ideas. It could be a list of good gardening books for gaining some basic gardening knowledge, a few new plants for the fencing area, or perhaps some new boots to muck around in. If you are not exactly sure what the gardener on your list require, you will always succeed enthusiastically with a gift certificate. These certificates invite recipients to pick whatever they would like from a broad range of perennials, annuals, vines, shrubs, tools, pottery, and other cool gardening gifts. They also welcome beneficiaries to ask questions from their amiable staff members, who are always pleased to help gardeners of all skill levels – from the most experienced ones to those who have just begun to get their hands dirty.
No matter if you are looking for a very special gift, a basic plant watering can, or something in between, given below are some cool gardening gifts, specifically, for the beginner gardener in your life!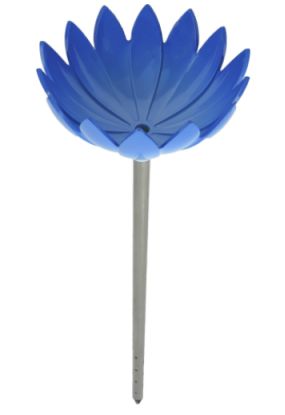 1. GARDENING BOOKS
Gardening books are the perfect retreat during chilling weather conditions. Many gardeners spend their winter months in planning out their garden for the forthcoming season. Why not surprise your beloved gardener with a new book or informational CD to keep them going through the good garden planning? Well.. such type of book provides information on the different types of plants that are appropriate for your space and at what season of the year should they be sown. It also gives a complete guide on how to provide the proper nourishment to the plants.
2. STURDY WATERING CAN
A durable watering can is a perfect gift. Perhaps, they already have one, but most are not easy to use. And, even if they have a good one, it's always nice to have an extra piece for both indoors and outdoors.
3. PLANT
This could be an adorable gift for both beginner and experienced gardeners. Flowering plants like poinsettia during Christmas season or any other plants will surely be welcome by your beloved gardener. Perennial plants are also nice when it comes to gifting, as they can be grown all year round.
4. FLORAL SCISSORS
Floral scissors are not only useful, but they are gorgeous as well. They are not too expensive and last a long time. Most of the pairs are handicraft. Floral scissors are cool gardening gifts for gardeners who love to grow and organize cut flowers.
5. GARDEN ACCESSORIES
The amazing collection of gardening tools and accessories are designed to perform to the topmost standard as well as being graceful. Also, the gloves, trowel for the garden, watering can secateurs, there are an array of perfect matching items available for your exquisite home.
6. CALENDAR OR FARMERS ALMANAC
Another favorable gift idea is a calendar with a gardening theme. This calendar reveals moon phase that affects almost all plants. An even better idea is a Farmer's Almanac, which gives an absolute information on when frosts hit your area, what to plant in different weather conditions, and when to cut short.
7. GIFT CERTIFICATE
If you have a hard time deciding what gardening gifts should you give, a gift certificate to a gardening store or a nursery is the cherished gift. The recipient can pick the tool or the plant that he wishes to have in his garden. There is an immense collection of cool gardening gifts at different prices available out there. You can always find gardening gifts that fit your budget.
Buying a perfect gift for a keen gardener may appear stressful, but it doesn't have to be. Research it on the internet, and talk to garden center assistants and you can never go wrong.
Good luck!