Estimated Time to Read: 3 minutes
Whether you are a property manager, business owner or a homeowner, at some point you have to call a plumber. It is wise to do proper research about plumbing before contacting someone and turning them loose on your plumbing system. The right plumbing contractors will make your day and the bad one will be your worst nightmare in terms of repairing and services that will haunt you for a long time until you change your contractor.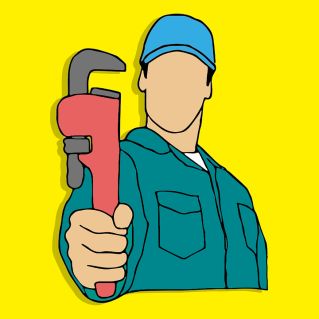 Have a few minutes in your hand? Well, then make yourself comfortable and go through the few thoughts and see if you are getting confidence in choosing a good plumber by the end of this blog. When interviewing several potential plumbers, check whether they have the following as mentioned below.
Word of Mouth
This is the most trustworthy technique for finding reputed plumbing contractors in Los Angeles. Take help from your family, friends, and neighbors. You would be assured that they will not be recommending any crazy plumber who has created a disaster. They will bluntly tell you which plumber to approach, the charges, office location, friendly or not and everything they will be sharing with you.
Ratings and Reviews
Check multiple sites for ratings and reviews of multiple plumbing contractors. Blindly you cannot trust the reviews but if you research well and read thoroughly you can able to spot the fake one and shortlist the potential ones on the basis of performance and integrity.
Search Online for Local Plumber
Type plumber near me in the search engine and it will provide a list in your area. Undeniably you want a plumber that resides nearby who can come at any time of the day. Check at least the top five plumbers by visiting their sites and what types of services they are providing. Go through each section of the site thoroughly and find how long they are in the business, do they have their in-house team or outsource from any other company. Besides these, are their offices are closed on weekends when your water heater might stop working or they provide service all throughout the year. Does the company have a license and insured? Do they have financing options or offer any free estimates? Do their services have some warranty period?
Asking Prospective Hires
It is recommended to shortlist a few plumbing contractors Los Angeles and start calling them. In your first conversation, try to get the idea of the company's ethos. When calling did it get transferred to a voicemail or any live person taking your call. If there is a voicemail, what is the time for getting a return call? Was the company representative courteous? Are they able to answer all your questions?
The Plumber on your Speed Dialing List
Always remember that a visit to a particular company and having a discussion for long hours does not mean you will be choosing that company. There are companies that operate during day time and fly-by-night. You are searching for a company that you can contact during any minor or emergency situations, so it should a company of authentic people that you have a strong feeling that they care genuinely care for their clients.
First Plumbing Project
After researching and interacting with the potential plumbing contractors in Los Angeles, you can now pick the right one and hire them to involve in a project. Start with a less daunting task like replacing the faucet or repairing the leaky toilet. Check how the plumber does the job. Look at every aspect of the plumber from job execution to timely arrival to scheduling to communication to billing to follow-up to clean-up. If you feel that you are overanalyzing, then remember that you are looking for a contractor you can call back any time as long as you own your property. You want to develop a long-lasting relationship with the company and they should understand that you will be depending on them for any plumbing concerns.
Services
It is wise to find a plumbing contractor that provides an extensive array of services where you will get everything under one roof.