Estimated Time to Read: 3 minutes
Centerpieces are of high regard amongst interior designers as they are indeed the show stoppers that pull an entire room together. Dining tables, pendant lights, spiral staircases, fireplaces are a few of the most commonly used centerpieces. But what if a ceiling fan is so grand and so beautiful that it can conveniently be the centerpiece of a living room? Casablanca ceiling fans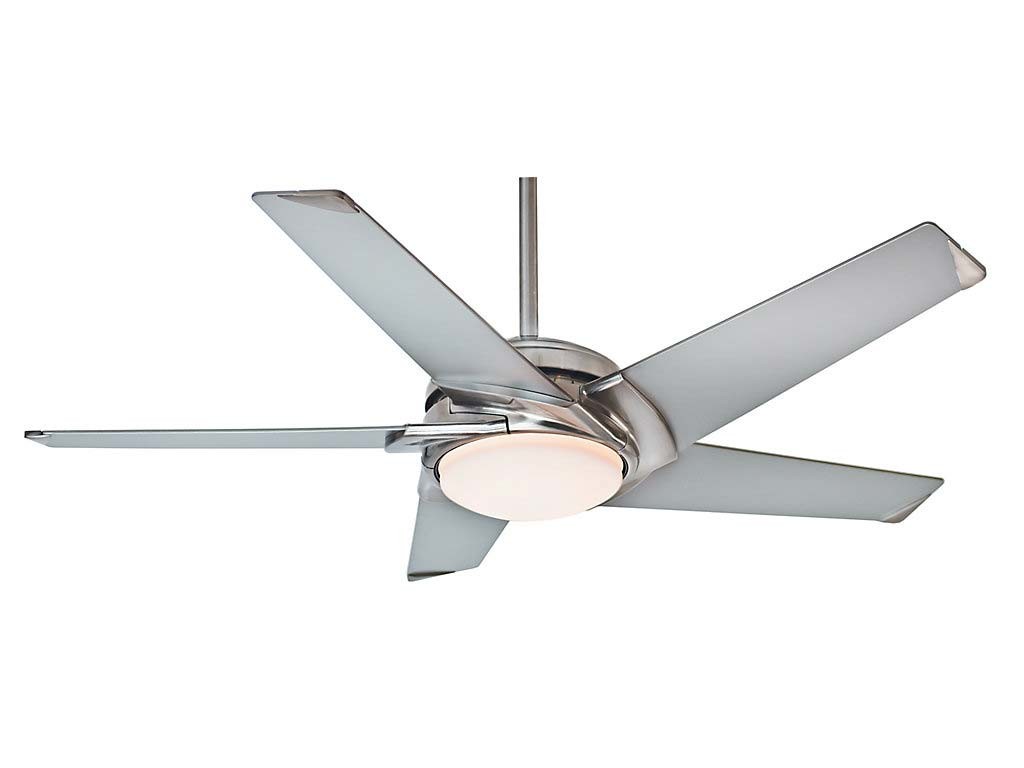 are designed and manufactured keeping many such small aspects in mind. A celebrated ceiling fan manufacturer known for superior quality and impeccable design, Casablanca Fan Company is a well-known name in the US and elsewhere. Here's everything you need to know about the manufacturer and its amazing products.
Casablanca Fan Company has certainly come a long way to become the world's finest ceiling manufacturer today. Started with a humble approach in 1974 by Burton A. Burton by manufacturing a belt driven ceiling fan for commercial use, the company never looked back once it entered the residential market amidst the energy crisis of the 1970s. The company didn't fail to cease the opportunity while the demand for ceiling fans increased drastically. With an aggressive approach towards the brand's product innovation, exceptional quality, unique decorative designs, strategic marketing and memorable advertising, Casablanca Fan Company became a regular household name in the US in no time. Even to this day, the company believes in putting quality before anything and delivers the same through its exhaustive collection of bold, beautiful and decorative ceiling fans for residential and commercial purposes. There are many reasons why Casablanca ceiling fans are known to be the finest in the industry. Here is a list of those reasons.
1. Efficient and Functional
If a ceiling fan is not functional enough and doesn't serve the purpose of relaxation and comfort, the product is indeed a failure, no matter how beautiful or elegant it is. Engineers and artists at Casablanca Fan Company have years of experience in manufacturing best ceiling fans that are functional as well as energy saving. These fans are equipped with some of the finest and the quietest motors that are the top of their class in fine-air movement, making no annoying noises whatsoever. In addition, the fan blades are designed and placed at optimum positions to deliver the maximum airflow at any given speed. The fans are also ENERGY STAR qualified for being highly compliant and energy efficient, thus offering great functionality along with eye grabbing interior design as well.
2. Elegance Redefined
Ceiling fans from Casablanca Fan Company are some of the most elegant ceiling fans you will ever see. Keeping the functional aspect of the ceiling fan in mind, the artists and the manufacturers of the company ensure to come up with unique and beautiful designs with each unit. Not only these ceiling fans are beautiful and decorative, but are also customizable to suit interior design styles of any home. Details is another factor that makes these fans so elegant. Be it the wings or the lighting fixture attached to the fan, a high attention to detail is given to ensure that the end product looks as grand and as elegant as possible, redefining elegance with each unit.
3. User Friendly
Casablanca ceiling fans come with a bundle of user-friendly features such as customization, lifetime warranty, less maintenance, silent operation and so on. To begin with, the company designs and brands its ceiling fans (www.wisegeek.com/how-do-i-choose-the-best-modern-ceiling-fan.htm) as potential interior décor items. In order to give more flexibility to the user in choosing the style, color and shape of the fan, the company offers a customization feature on each unit. The fans come with a lifetime warranty and under any condition, Casablanca motors are backed with the highest degree of repair and replacement support. Owing to its widespread popularity, the company's service centers are present all over the nation, from coast to coast. Also, the ceiling fans from Casablanca Fan Company are equipped with lifetime-lubricated precision balls to ensure a lifelong maintenance-free performance.
Apart from the above mentioned, there are many other reasons like superior control, maximum power, advanced and beautiful lighting systems that make Casablanca ceiling fans a must have in every well-decorated, smart home.